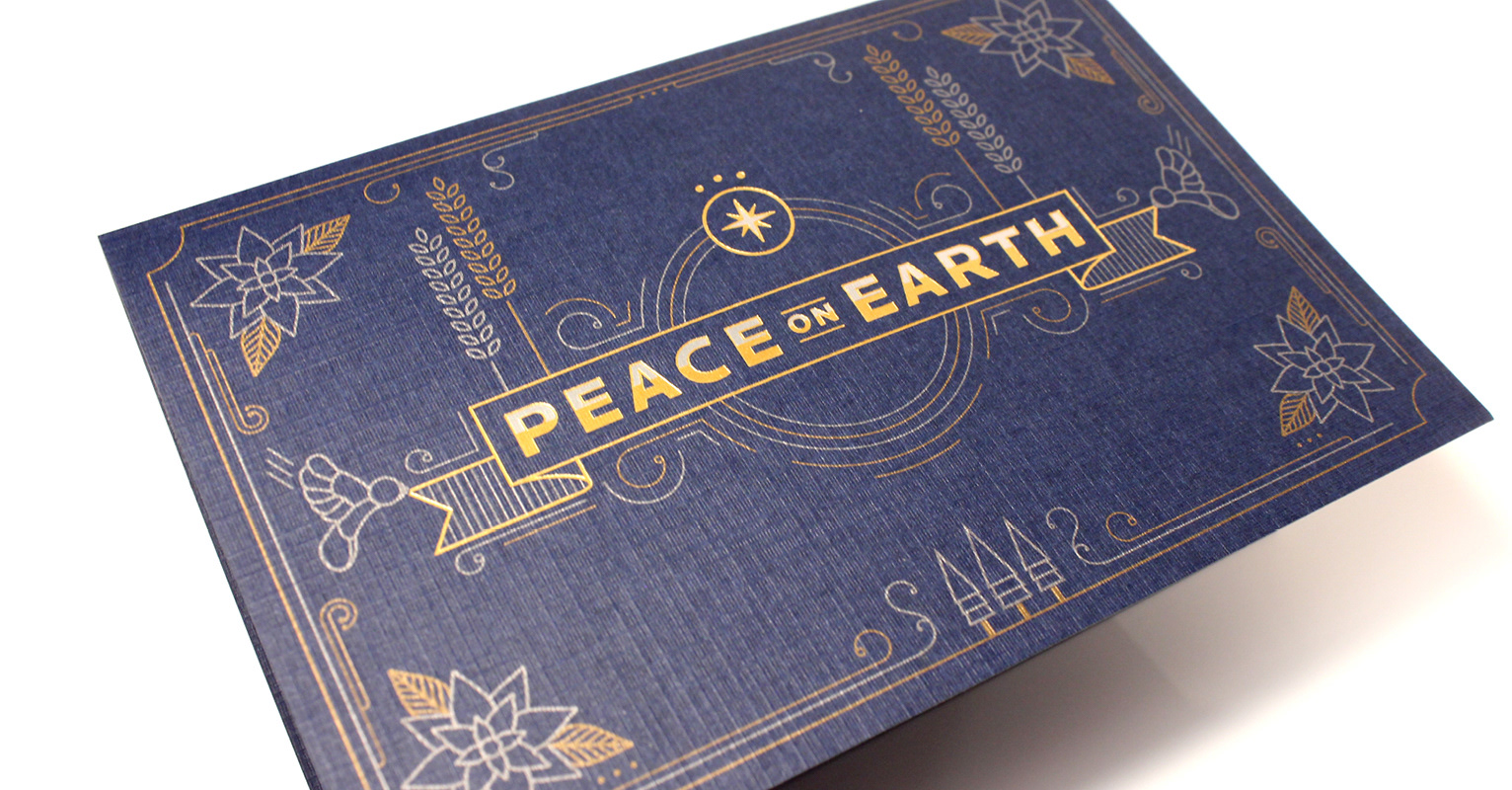 A letter-pressed Christmas card sent to alumni over the holiday season.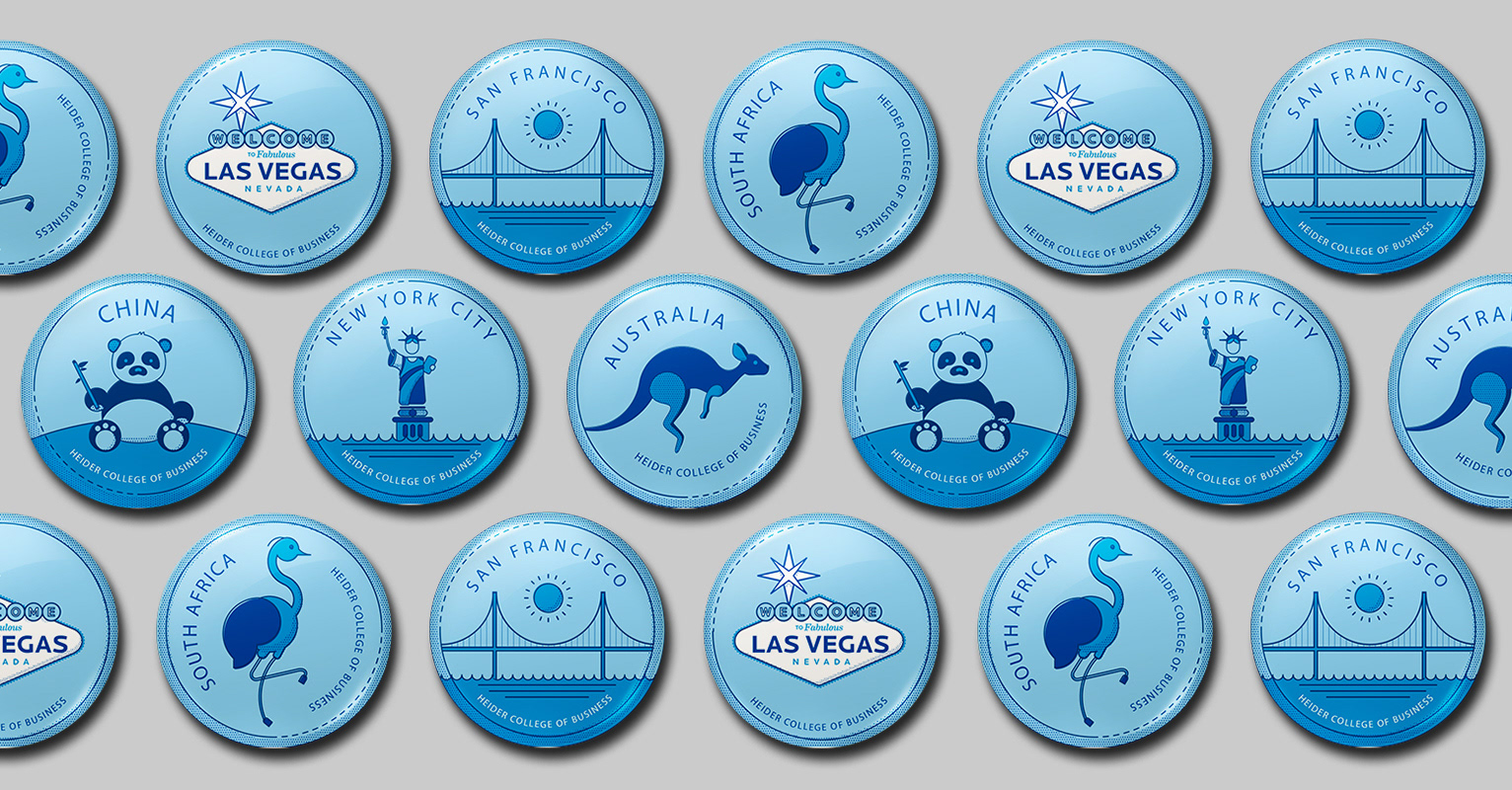 A series of pins created for student recruitment events. Each pin represents a travel destination of a particular course.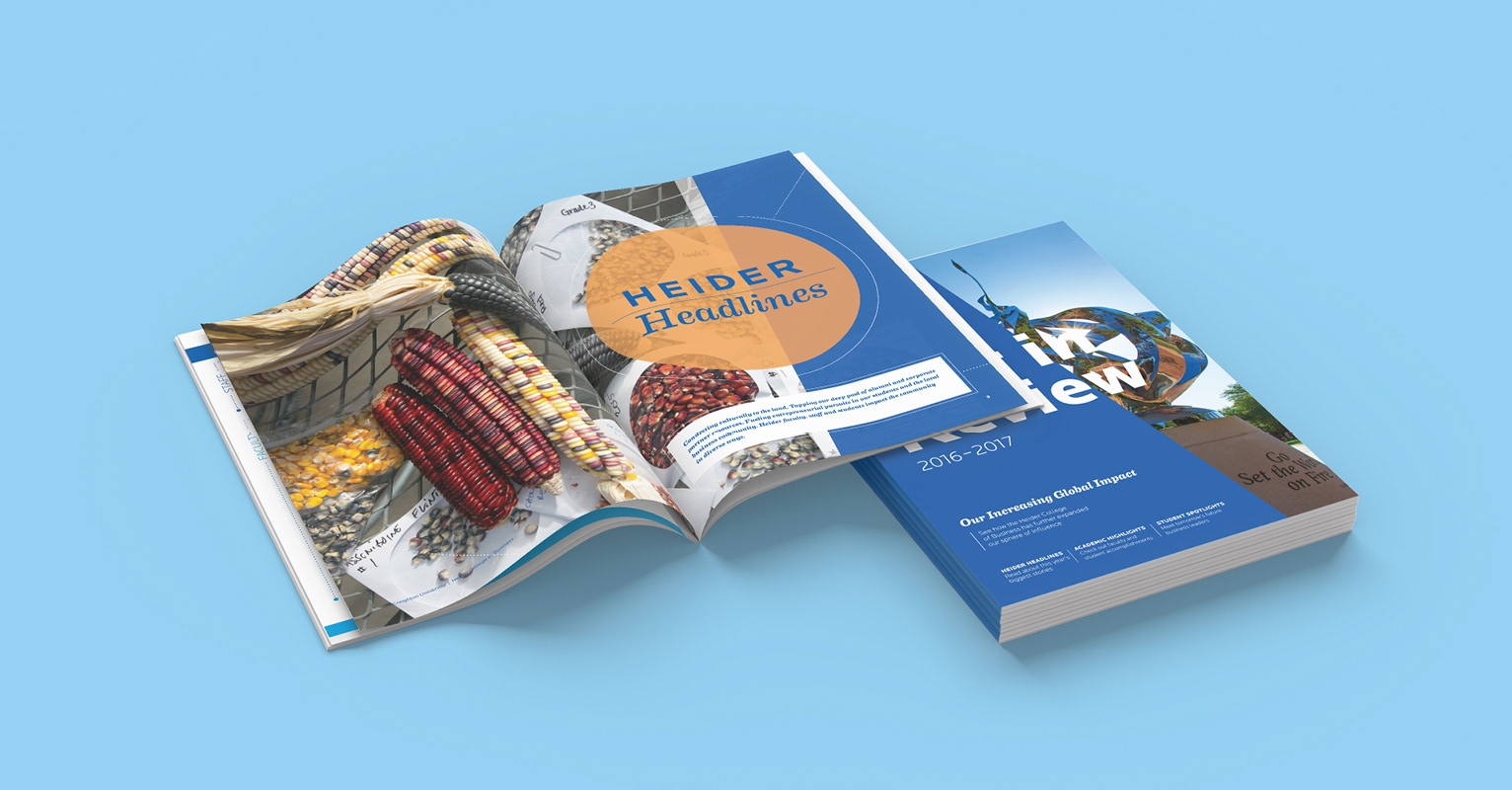 The 2016-2017 Year In Review is a publication summarizing the most significant events of the past year.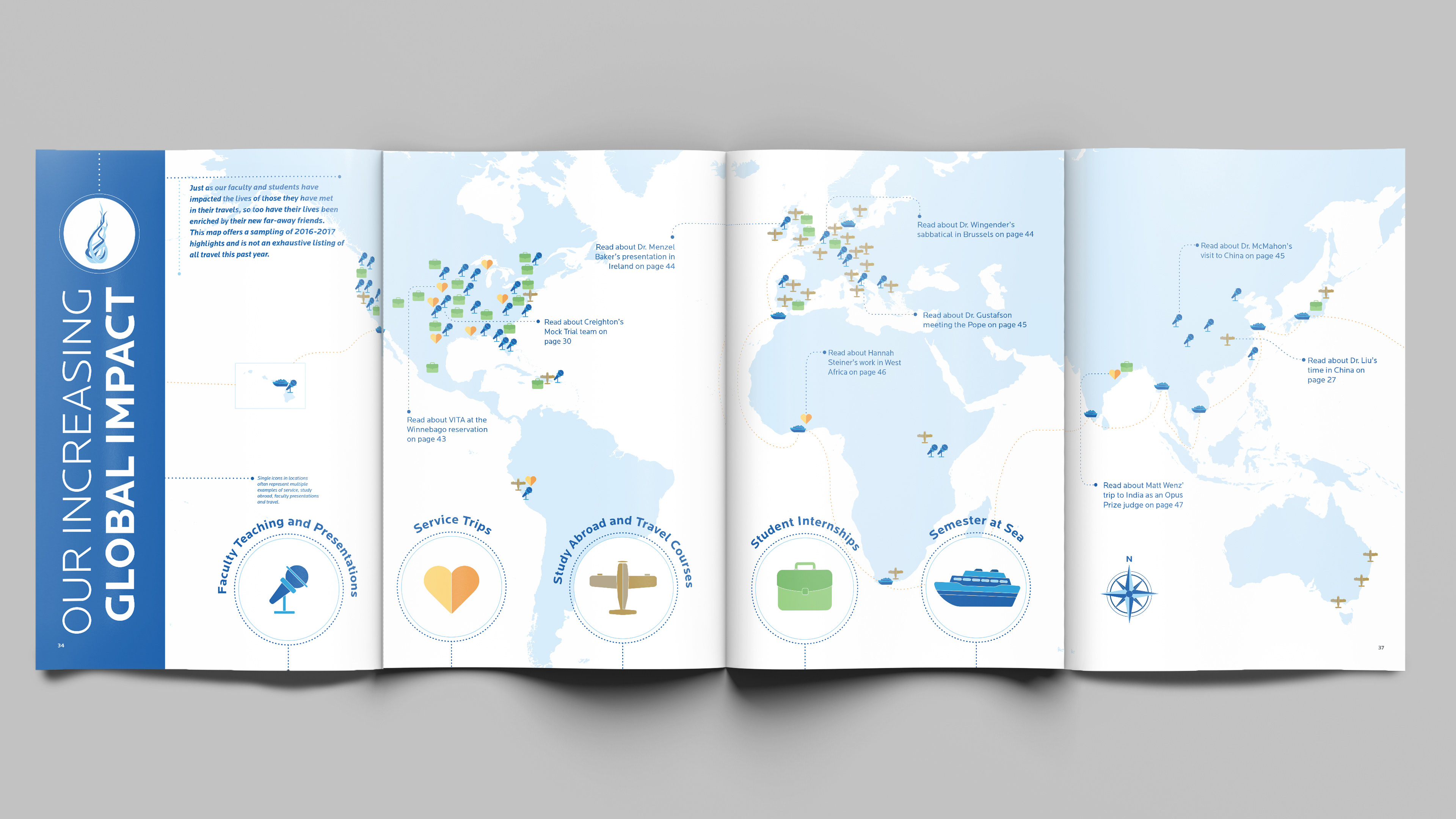 This is the gate fold of the 2016-2017 Year In Review. It is an info-graphic of the global events that students and faculty participated in over the school year.