An application of the logo with the brand's photographic treatment.
Here is a logo animation that I created for the campaign's videos.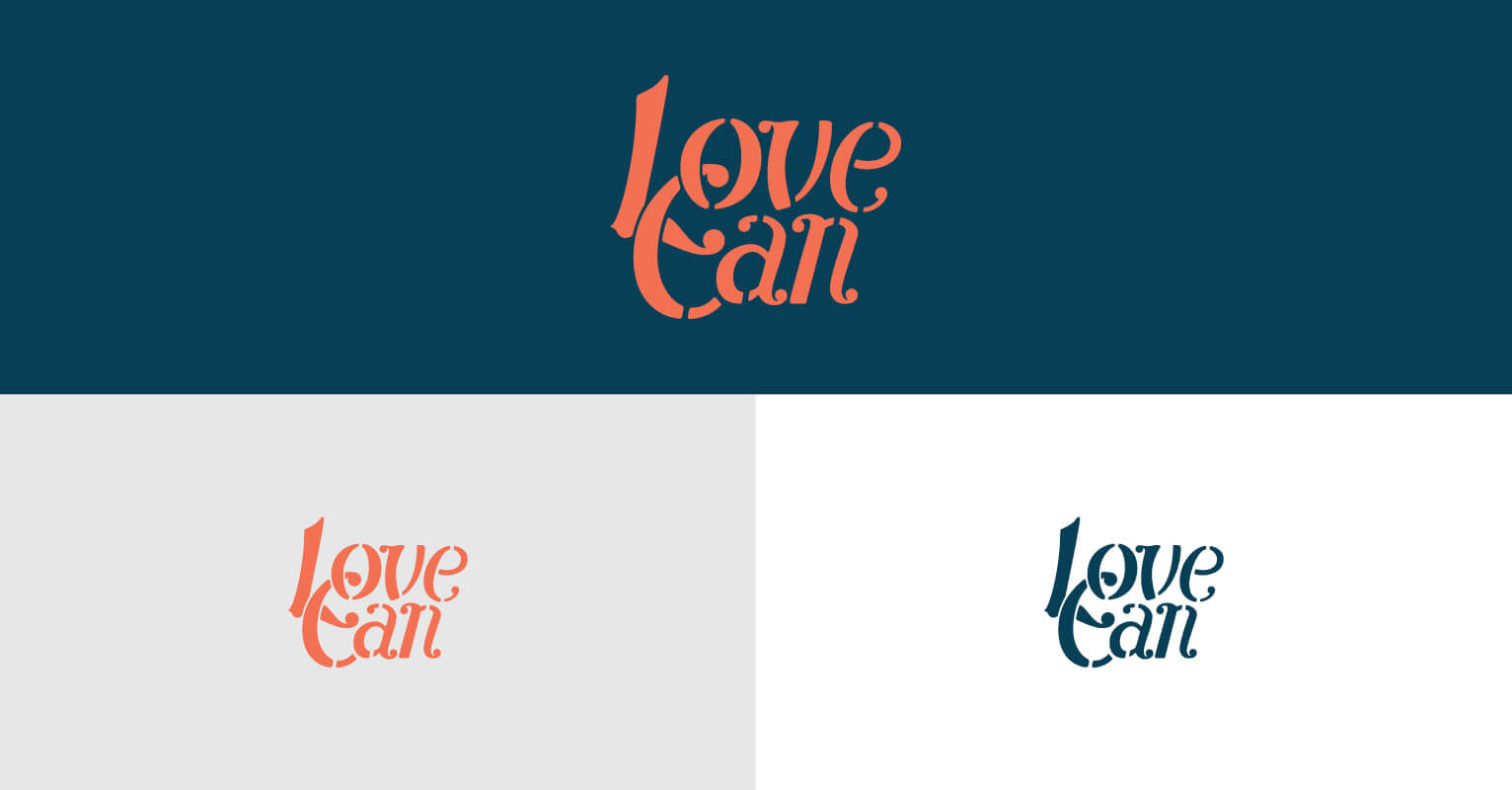 This is the primary logo and color palette for Love Can. I created this hand-lettered logo to express the bold passion behind the campaign's message.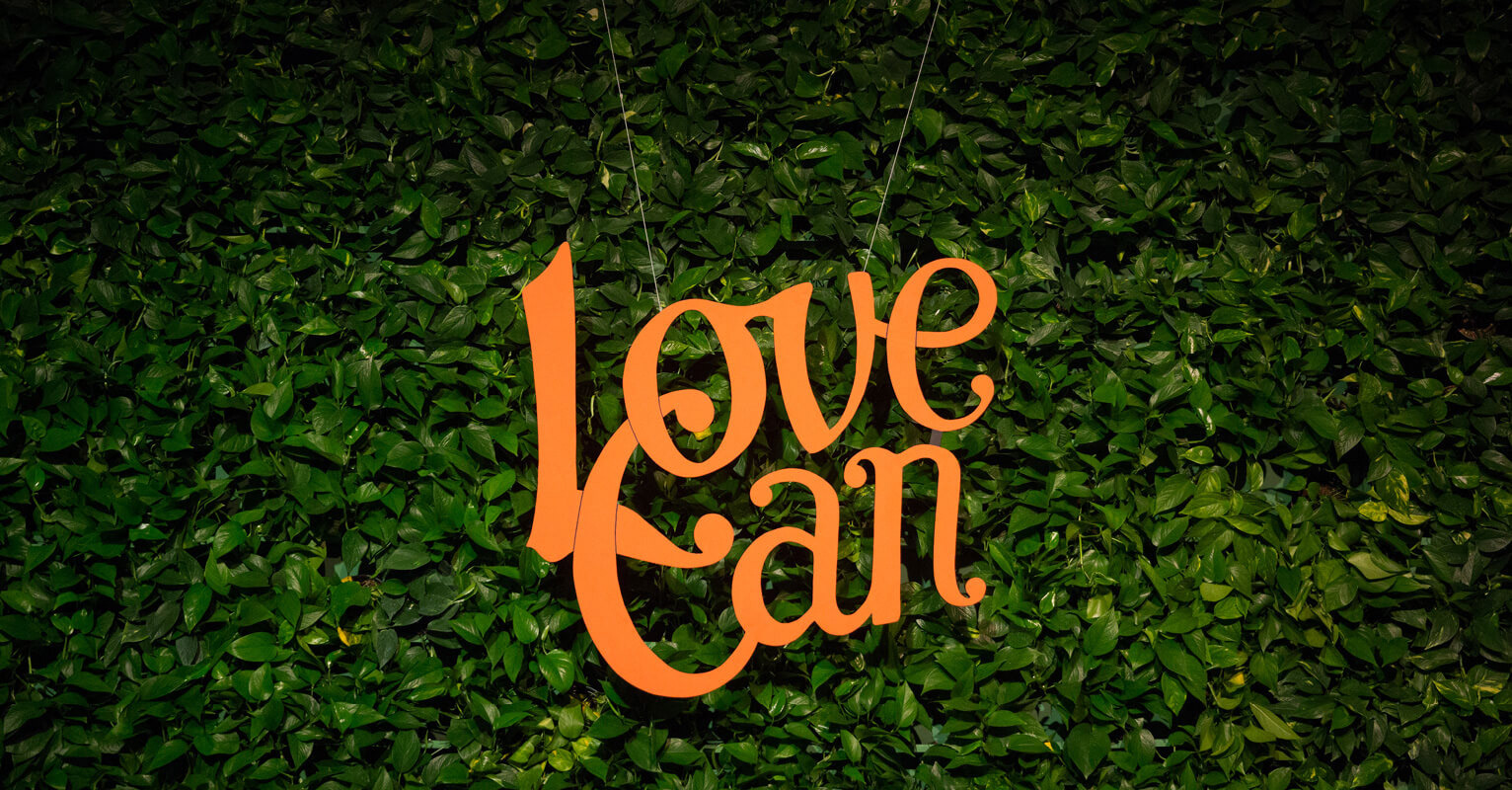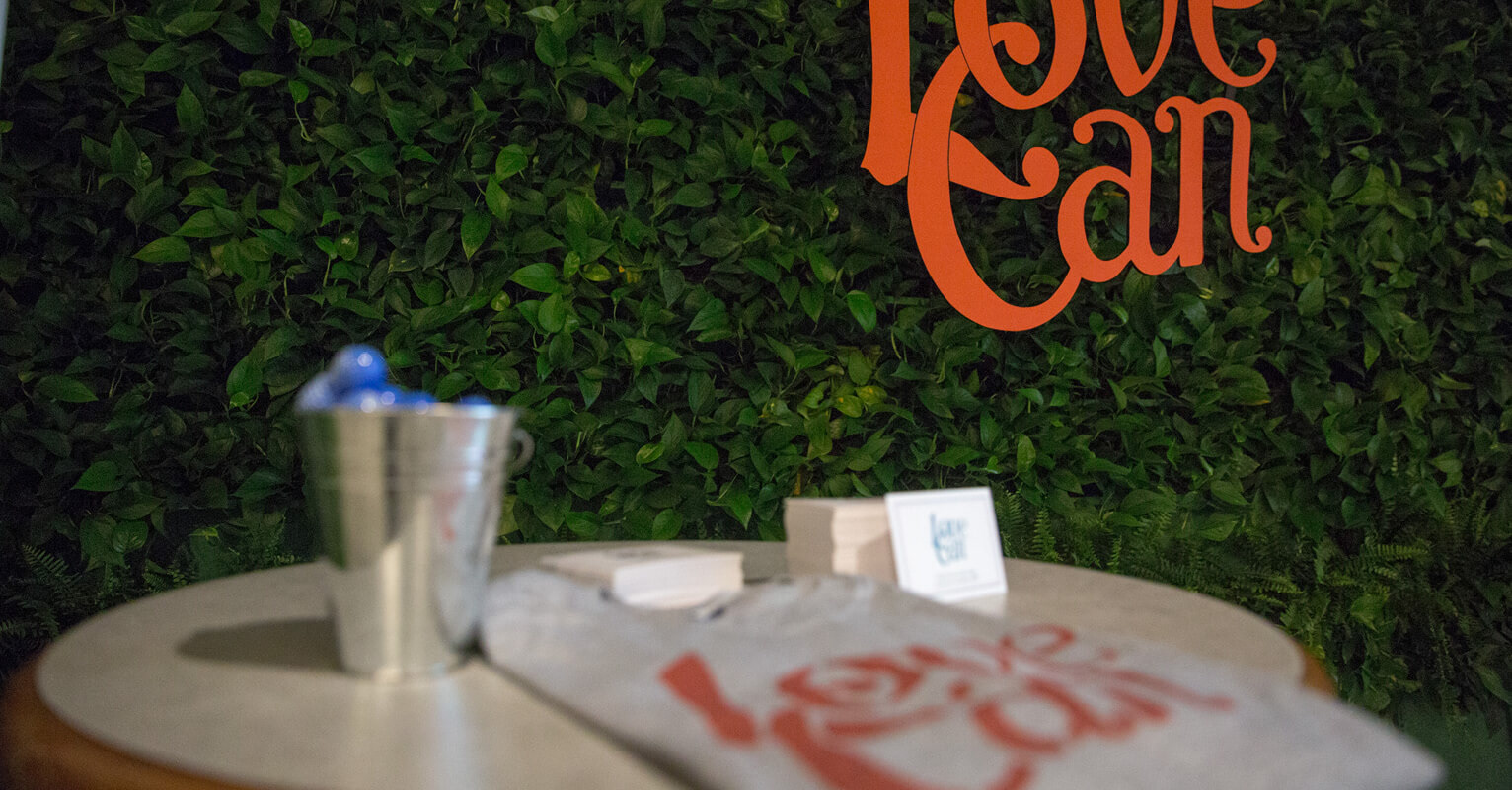 Brand signage and print materials for the pop-up store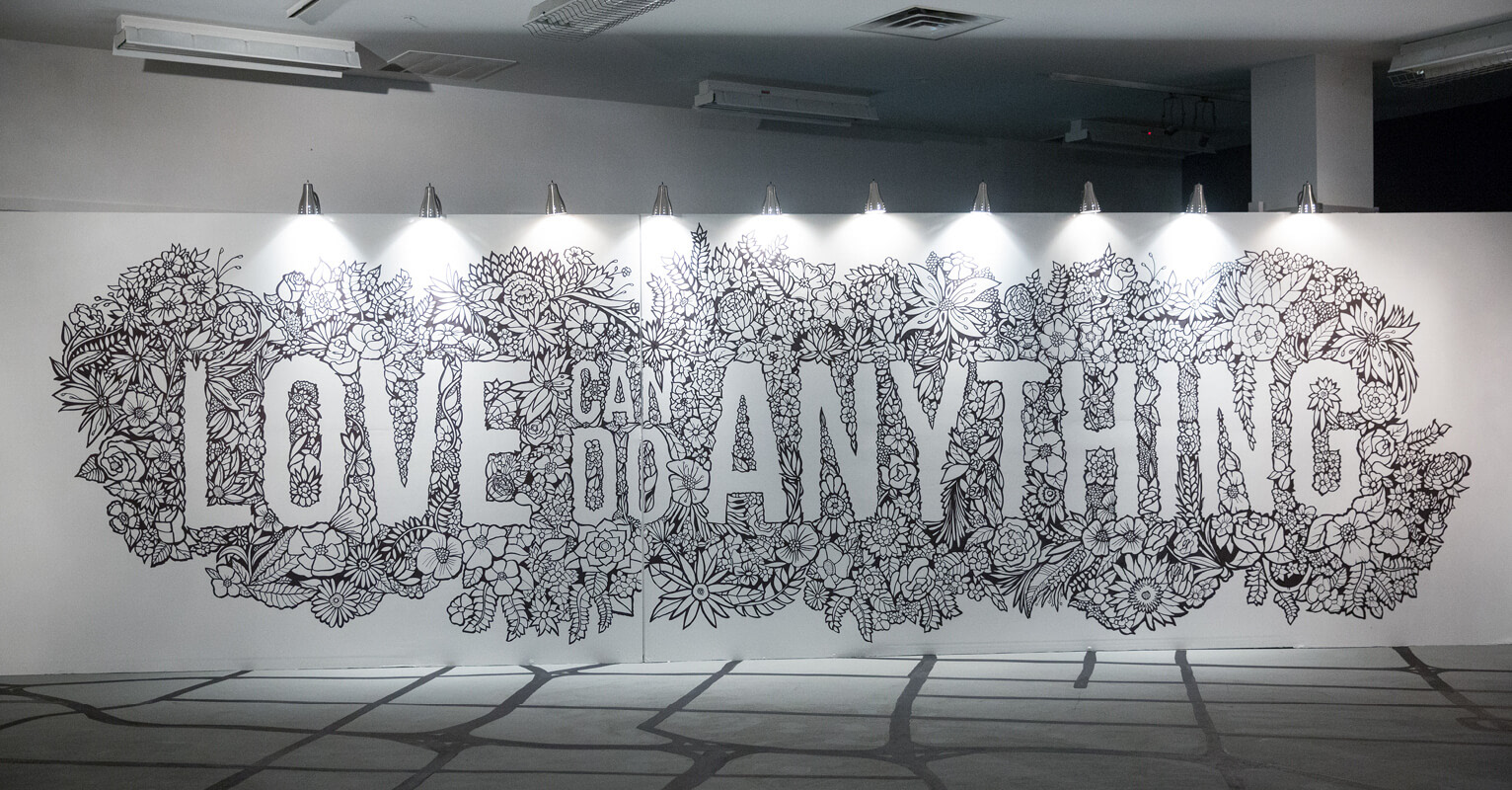 Here is the 40-foot community coloring wall. Liz Hunt provided the phrase. I created an outline for the composition, and designed the illustrated elements with Kelsey Scofield. Over the course of two weeks, visitors had a chance to color the mural and make their mark at the pop-up store.
Love Can visitors coloring in the mural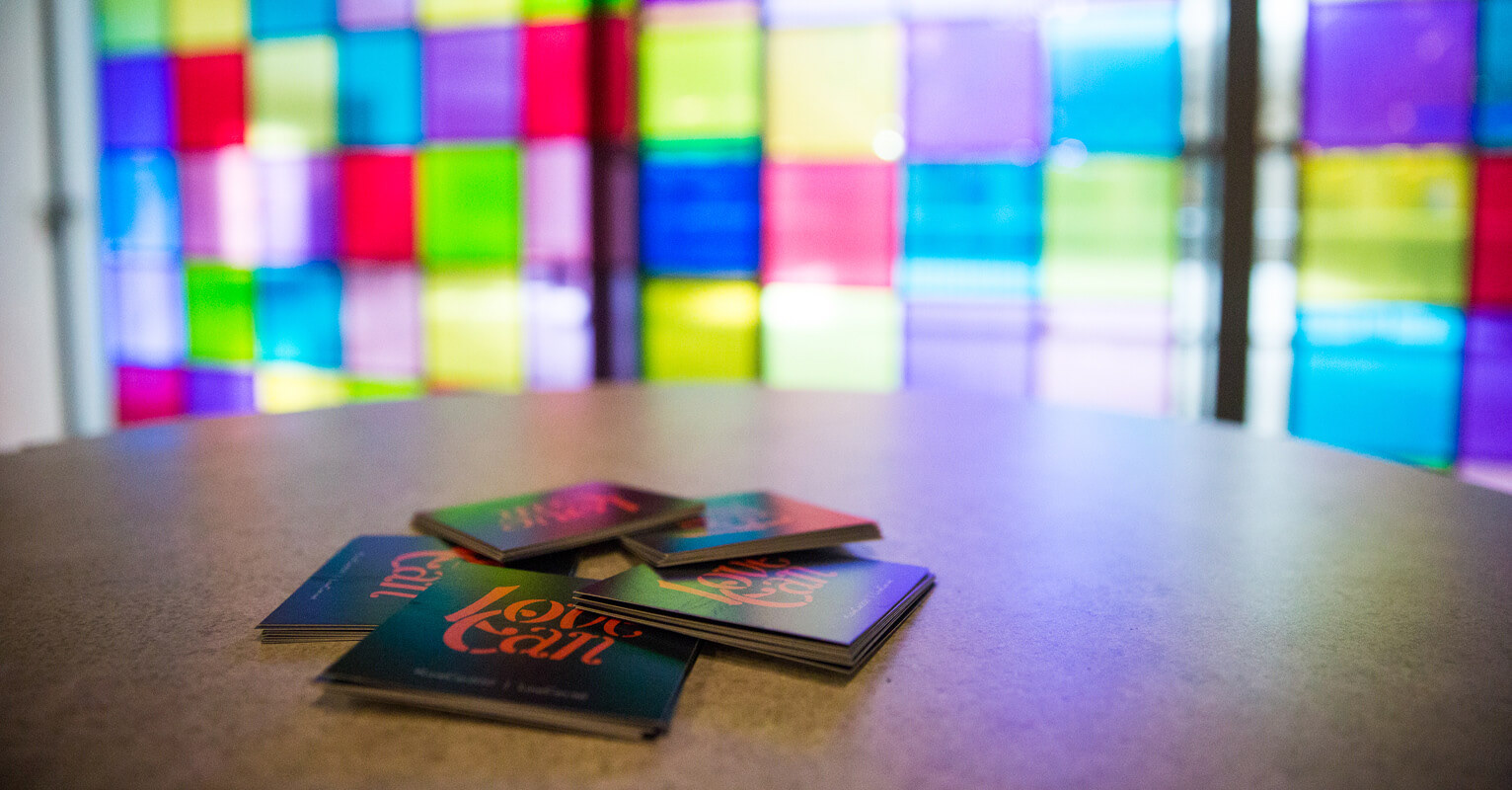 These are print materials placed near the front entrance. Each card had an inspirational message printed on the back. The entrance, designed by Michael Downs, was meant to imitate an illuminated stained glass effect.