Featured above is Future Hope's primary logo and color palette. It is meant to express childlike wonder and excitement toward an unknown world.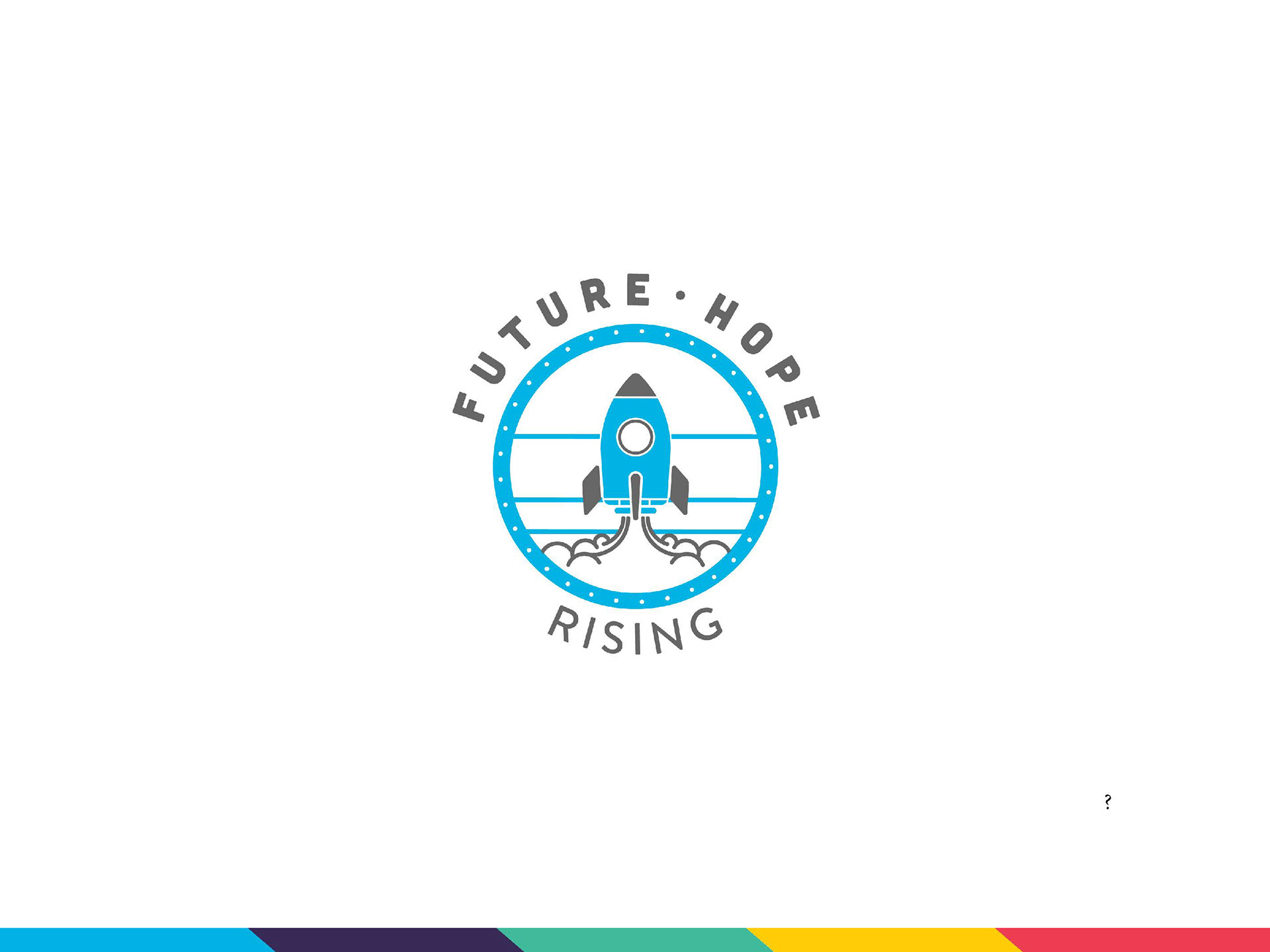 Future Hope's badge lockup.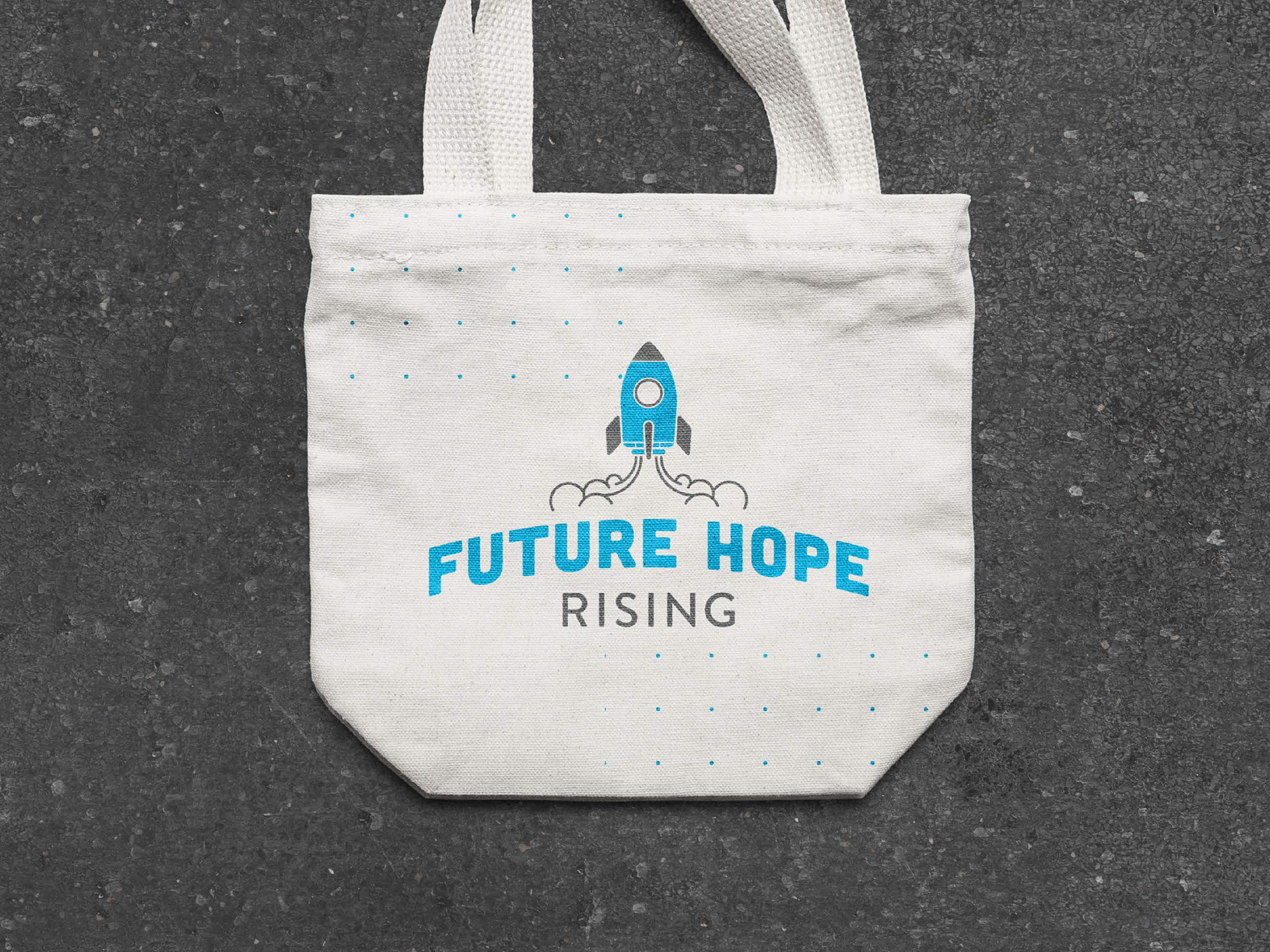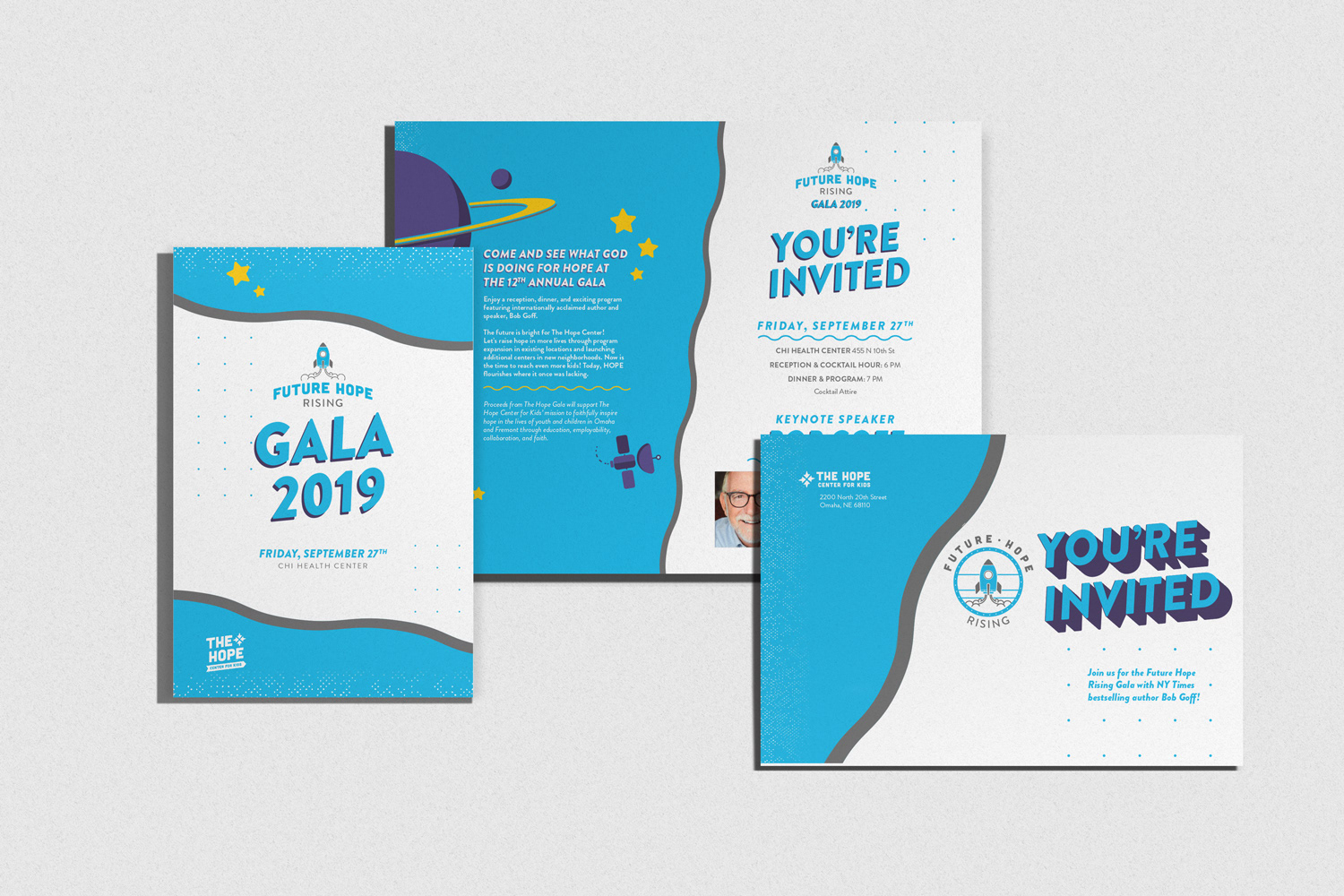 Seen above is the 2019 Gala invitation suite. The invitation's cover is on the left, with its interior in the center. The invite's envelope is seen on the right.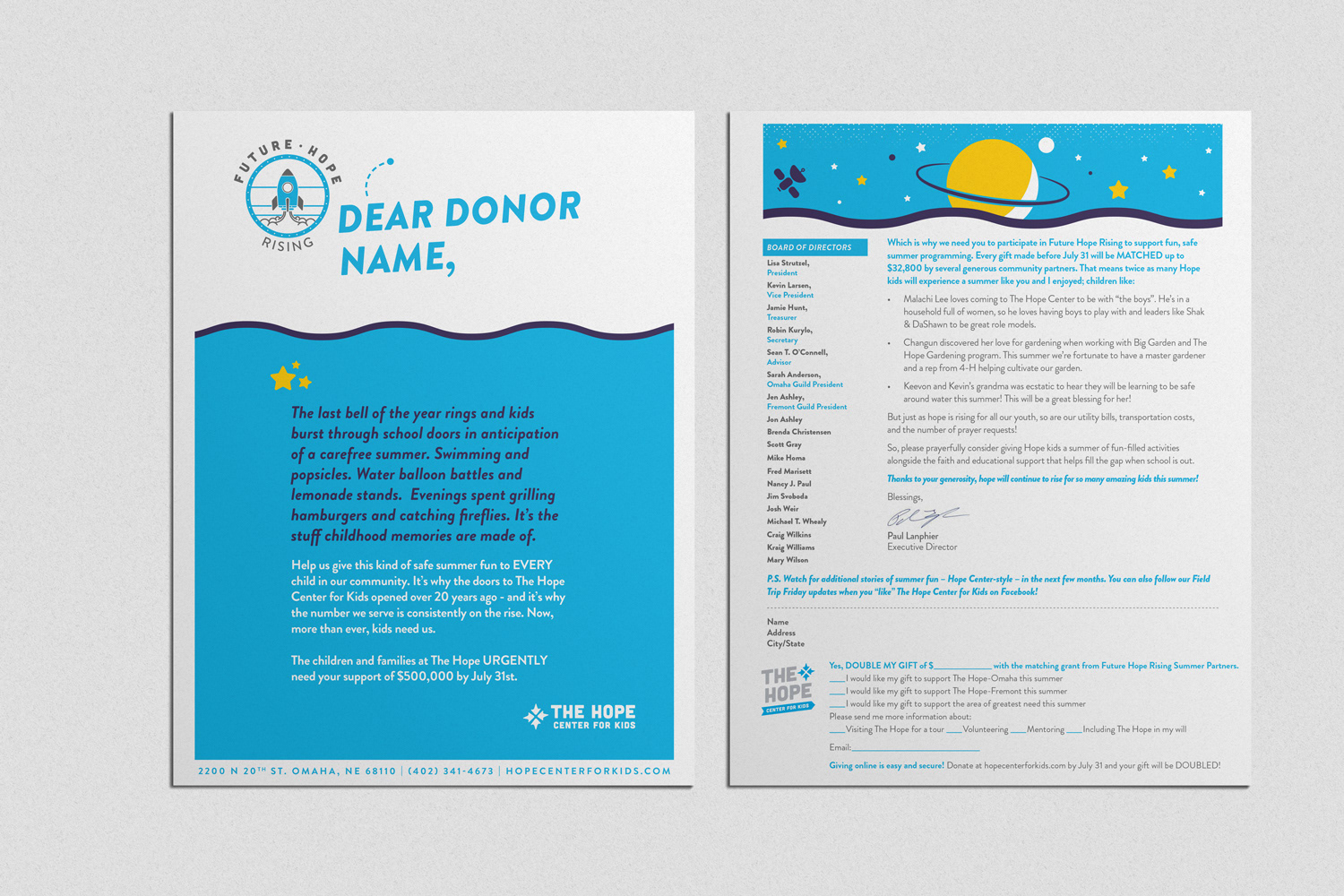 This is a fundraising letter, which was mailed to the client's donors.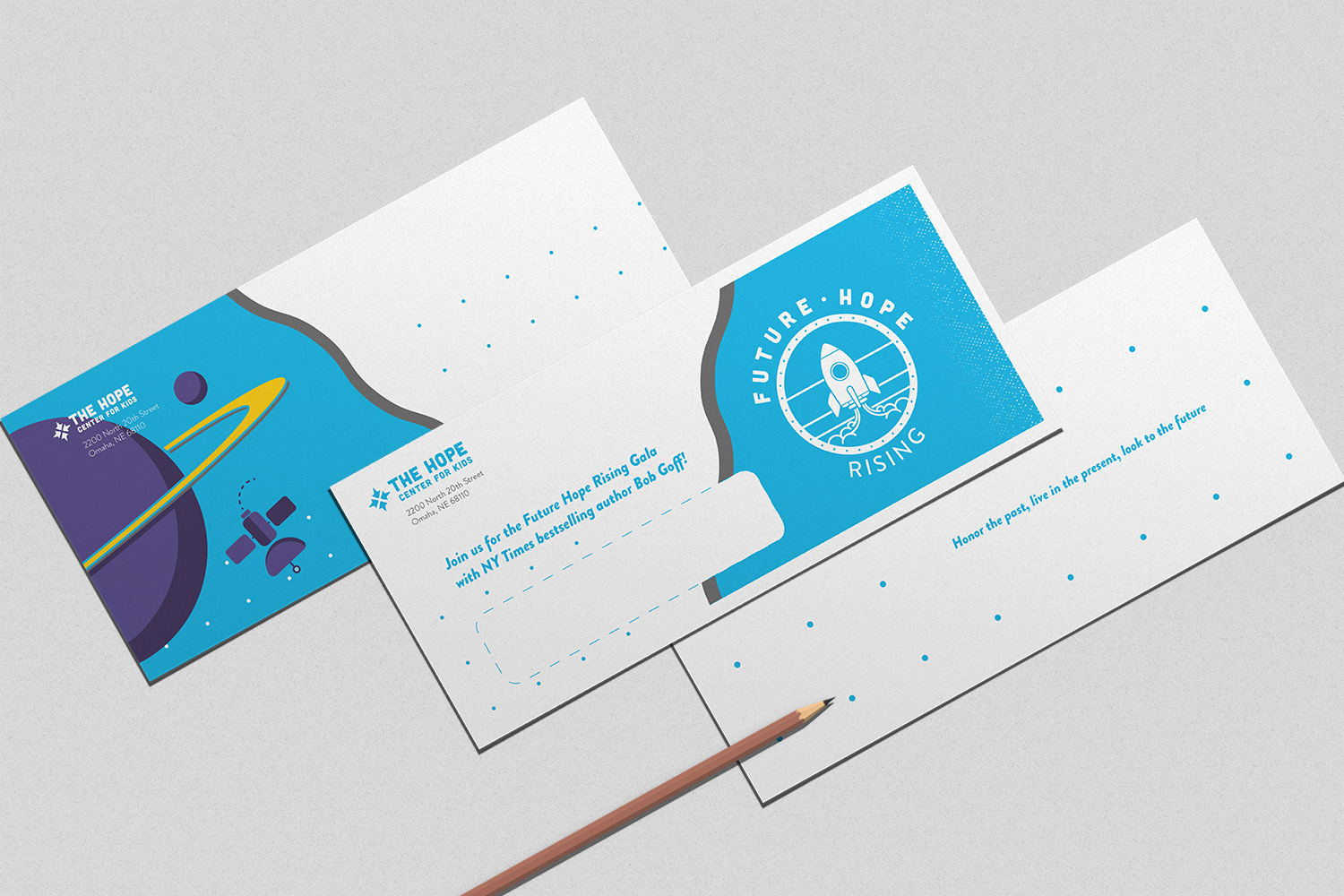 A variety of envelopes used for the client's print pieces.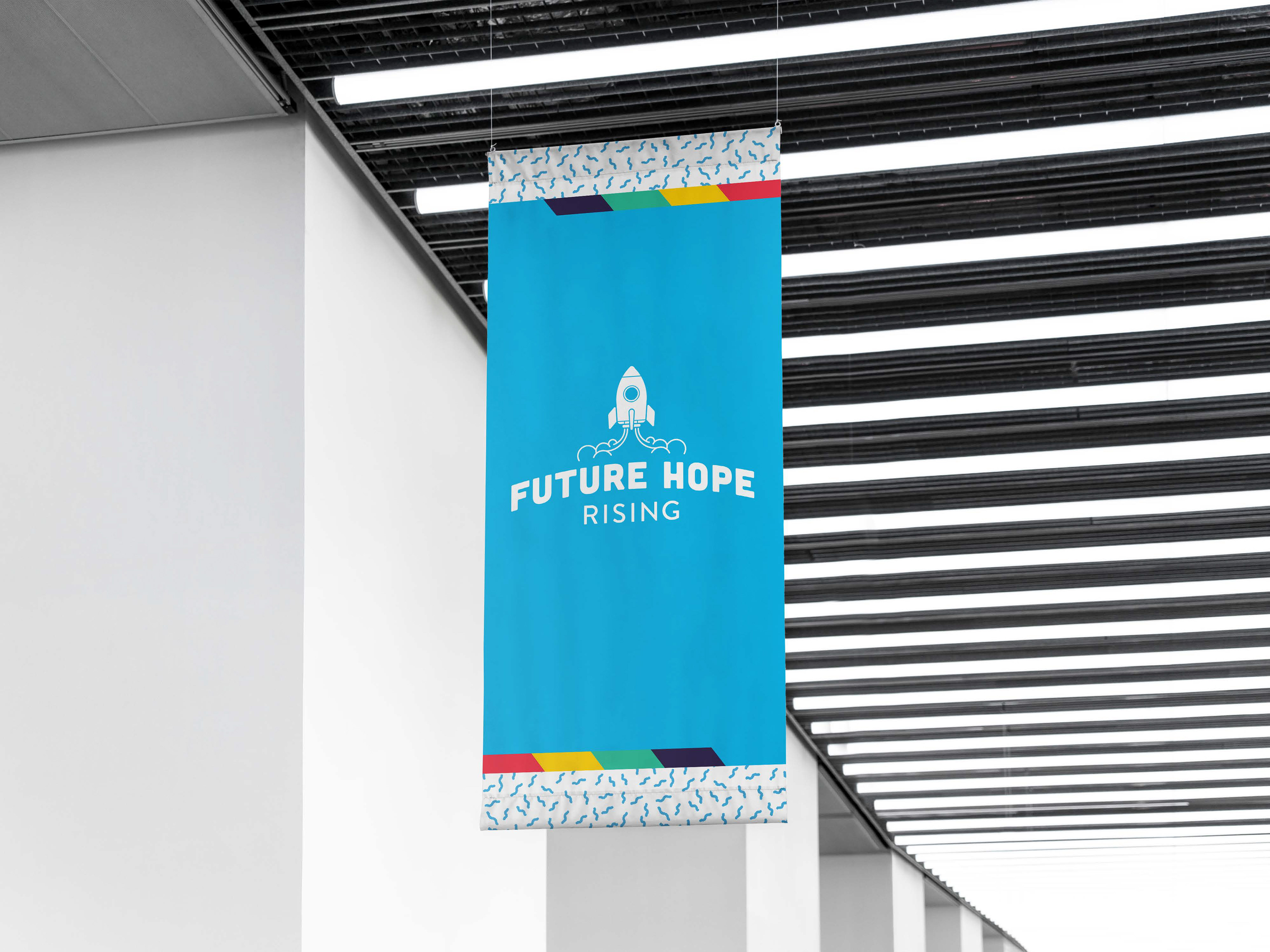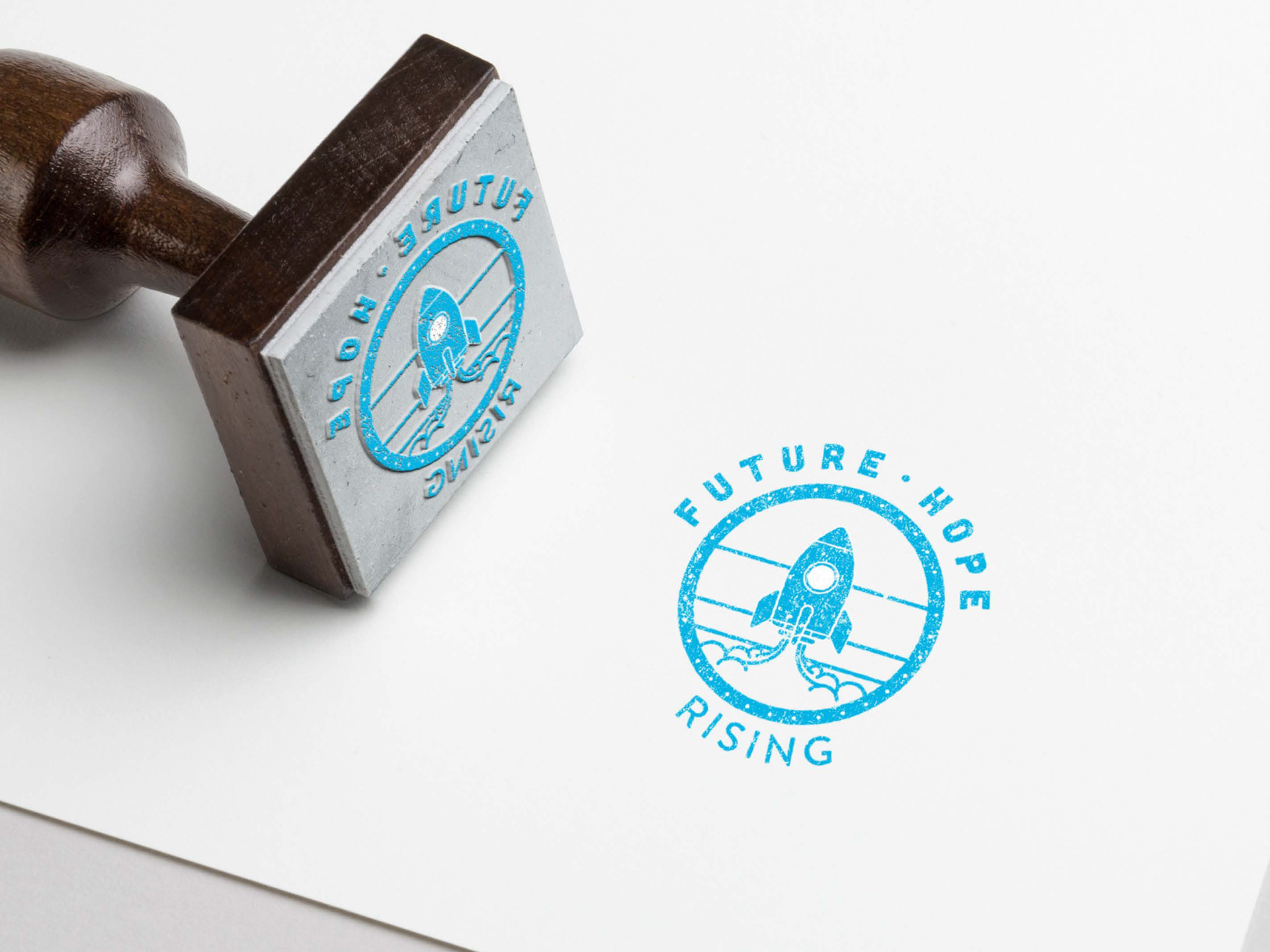 Seen above are the brand assets, including color palette, patterns, photography style, and fonts.