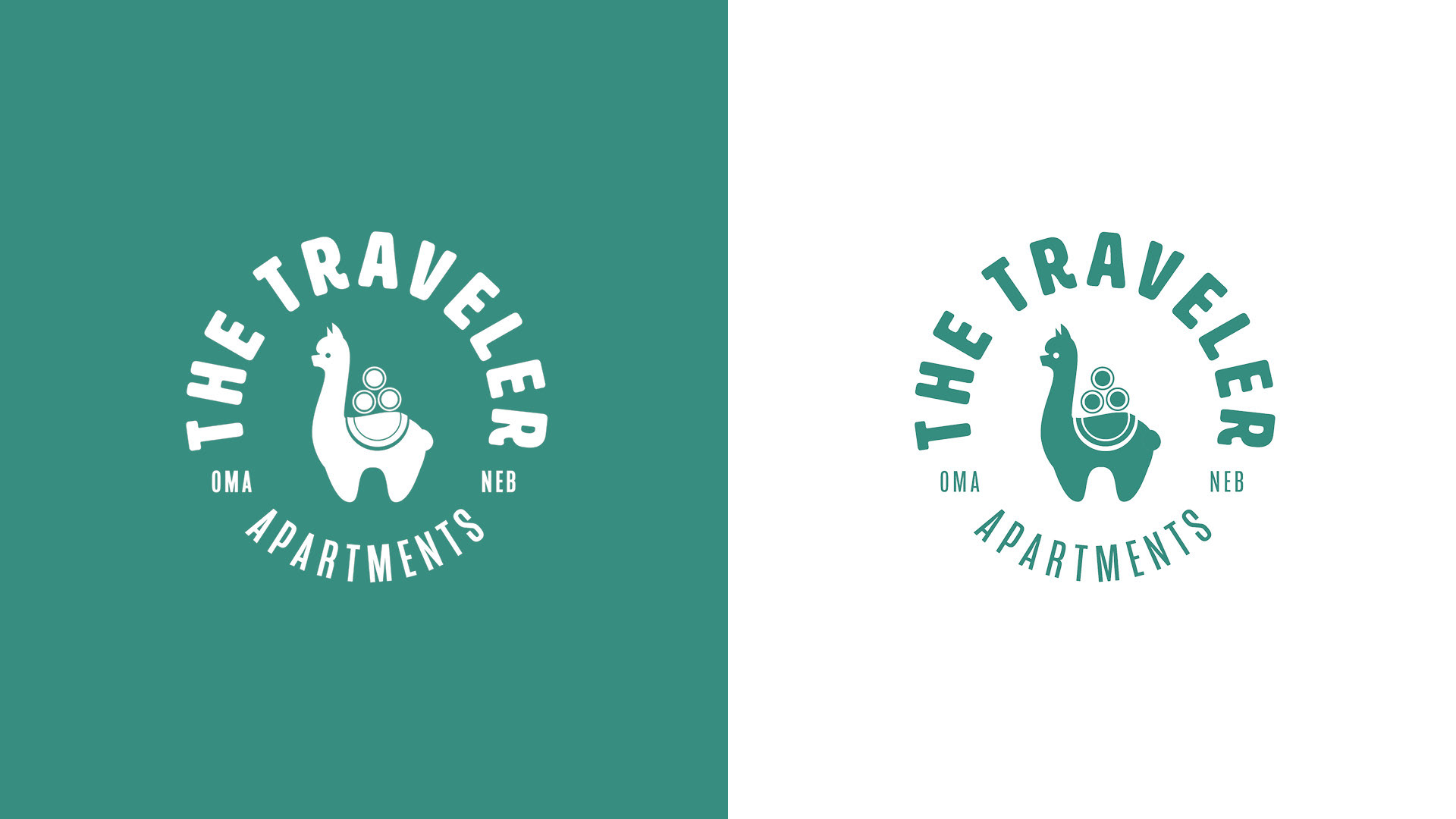 This is the brand logo on its primary forest green color. The alpaca acts as a symbol of the exploration, with bags packed for the journey. The badge is a symbol of adventure, with an expressive sans serif for character.

The Traveler website: coming soon! Above is a mock-up of the home page. The site is designed to feel light and full of energy, while clearly communicating necessary information to future residents. I was lead designer the site, working closely with an art director, developer and copywriter to make it come to life.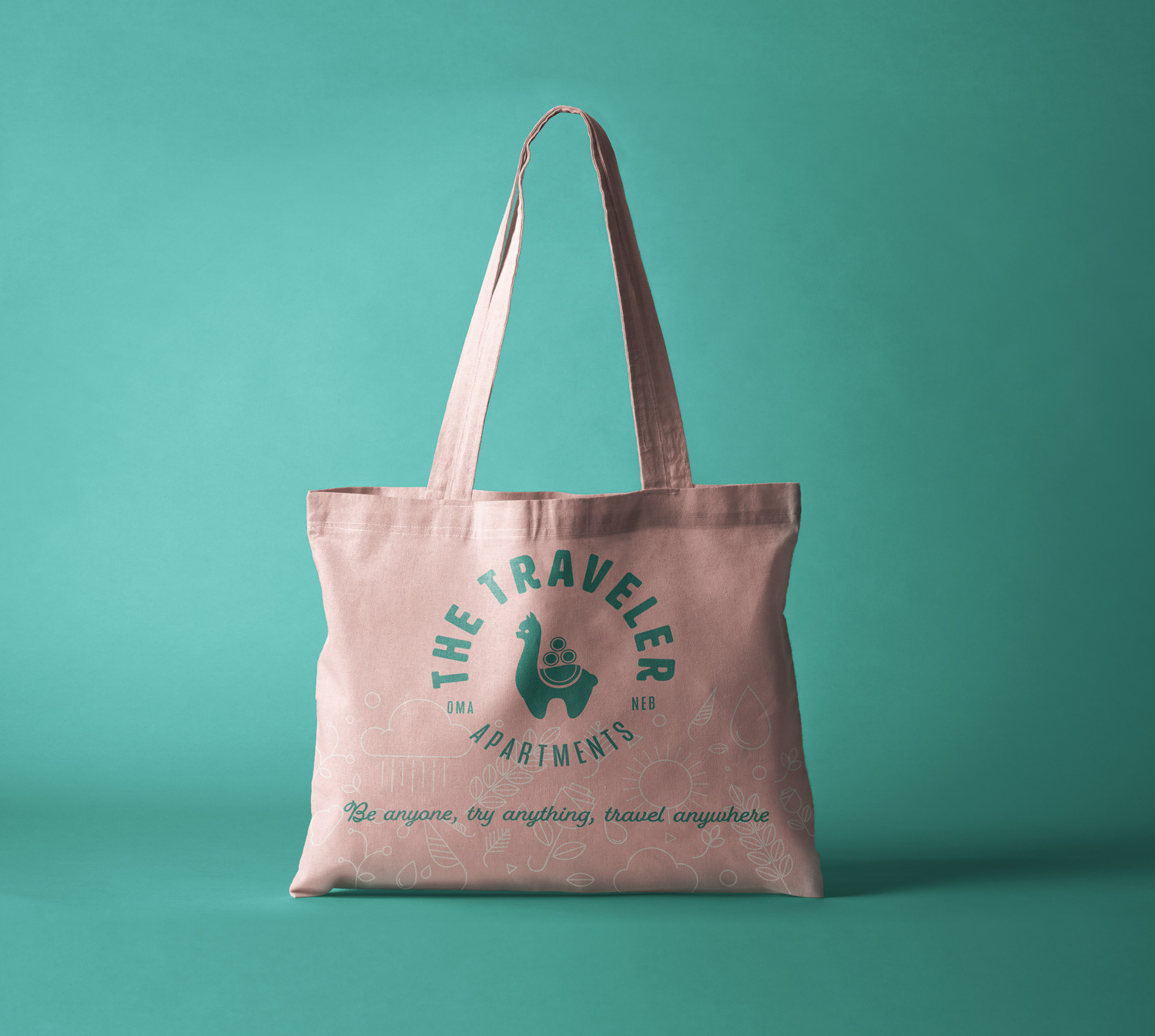 A pink tote bag featuring the brand colors, pattern, and typefaces.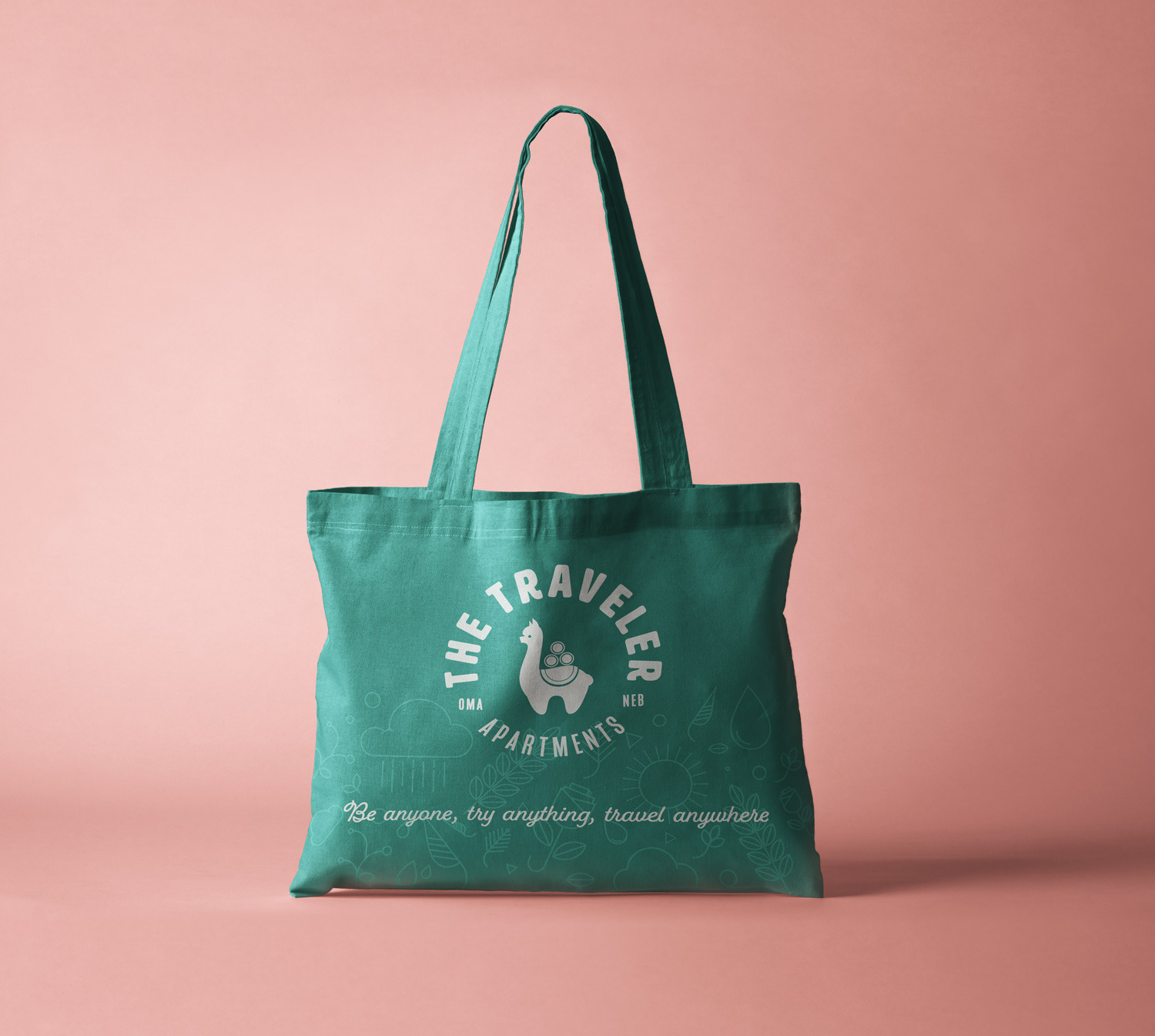 Shown above are the brand assets. The colors are bright and full of energy. It features a monoline pattern and a craft paper texture for tactility.
A green tote bag for the more masculine traveler.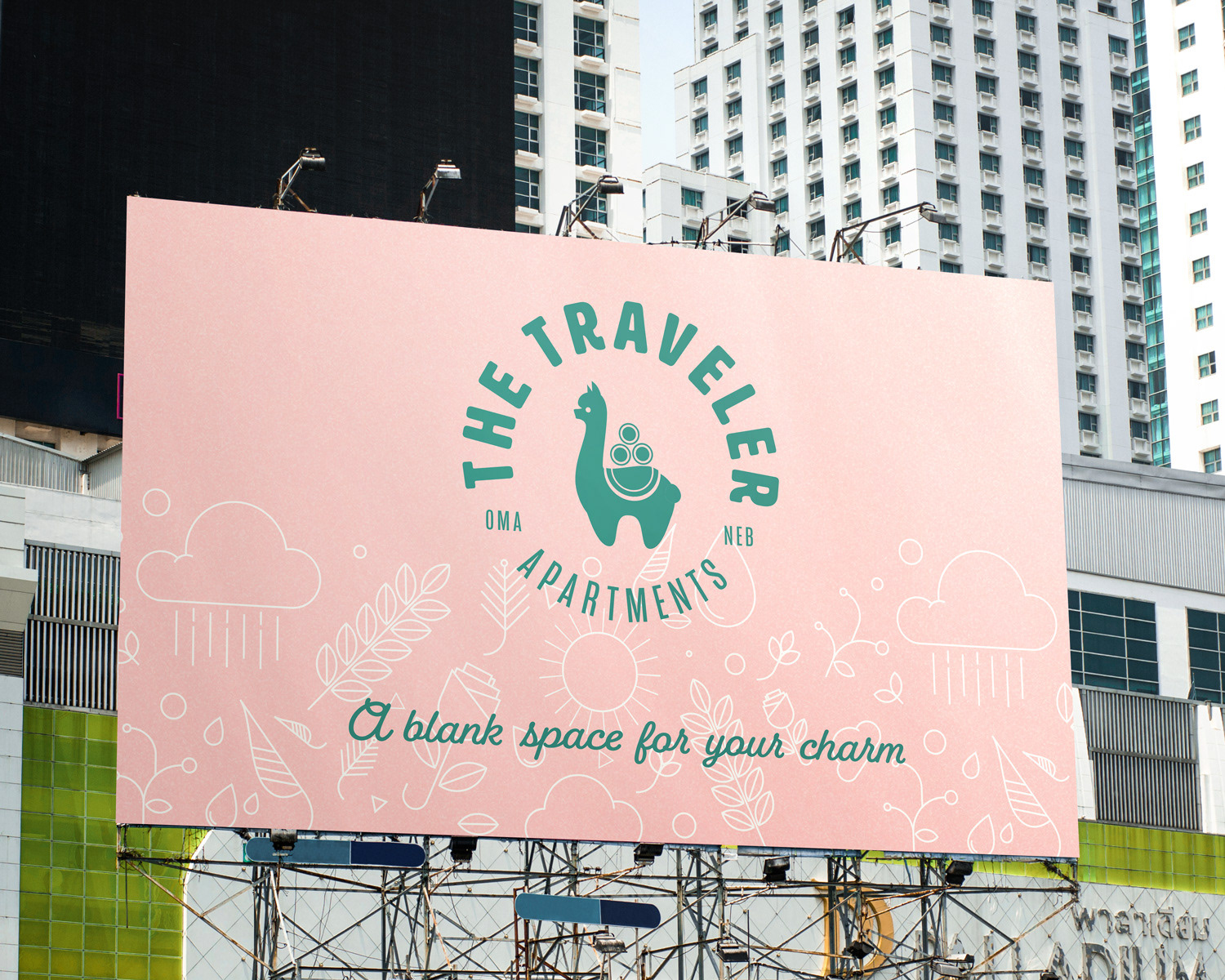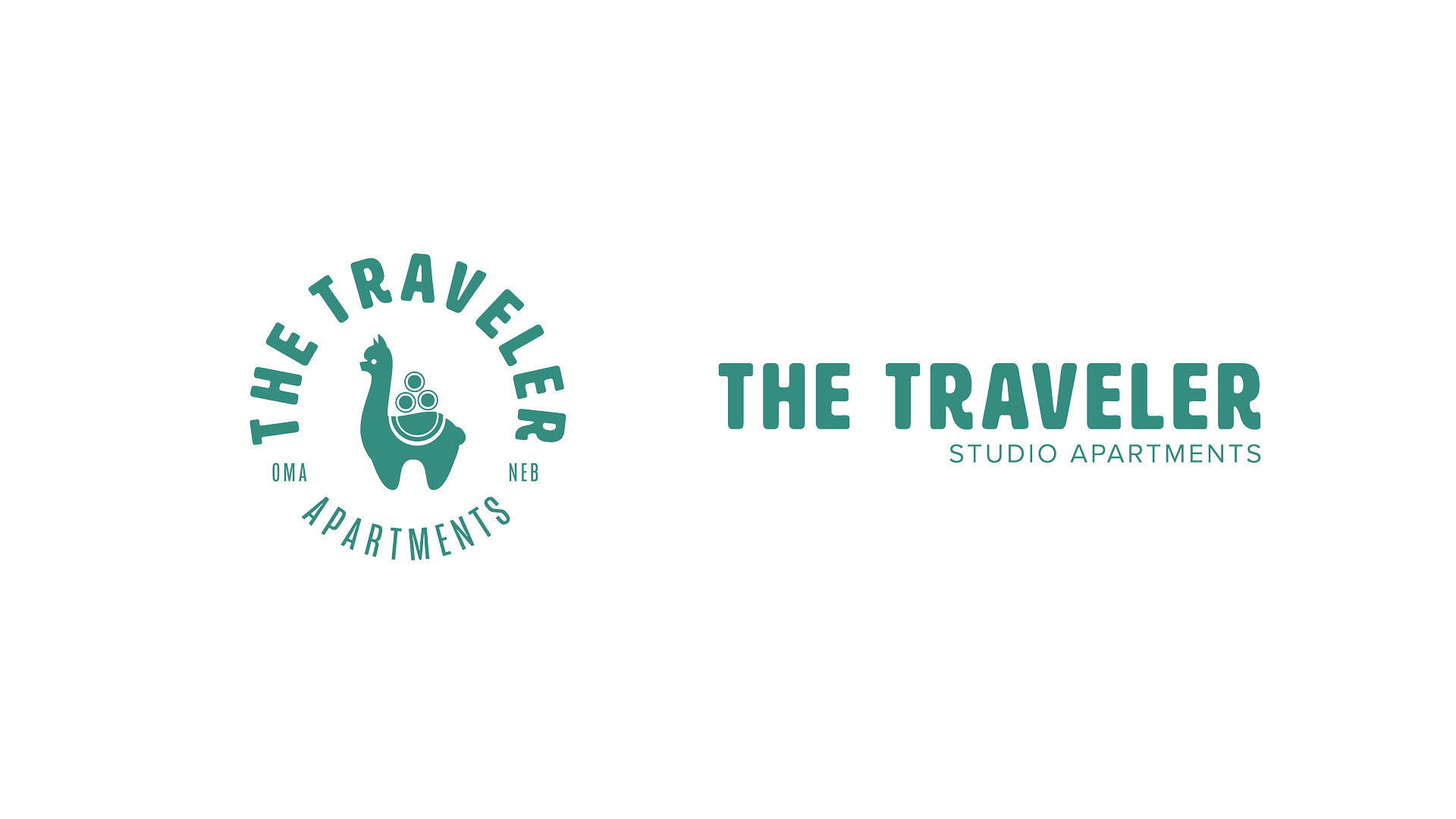 The Traveler primary and secondary logo.